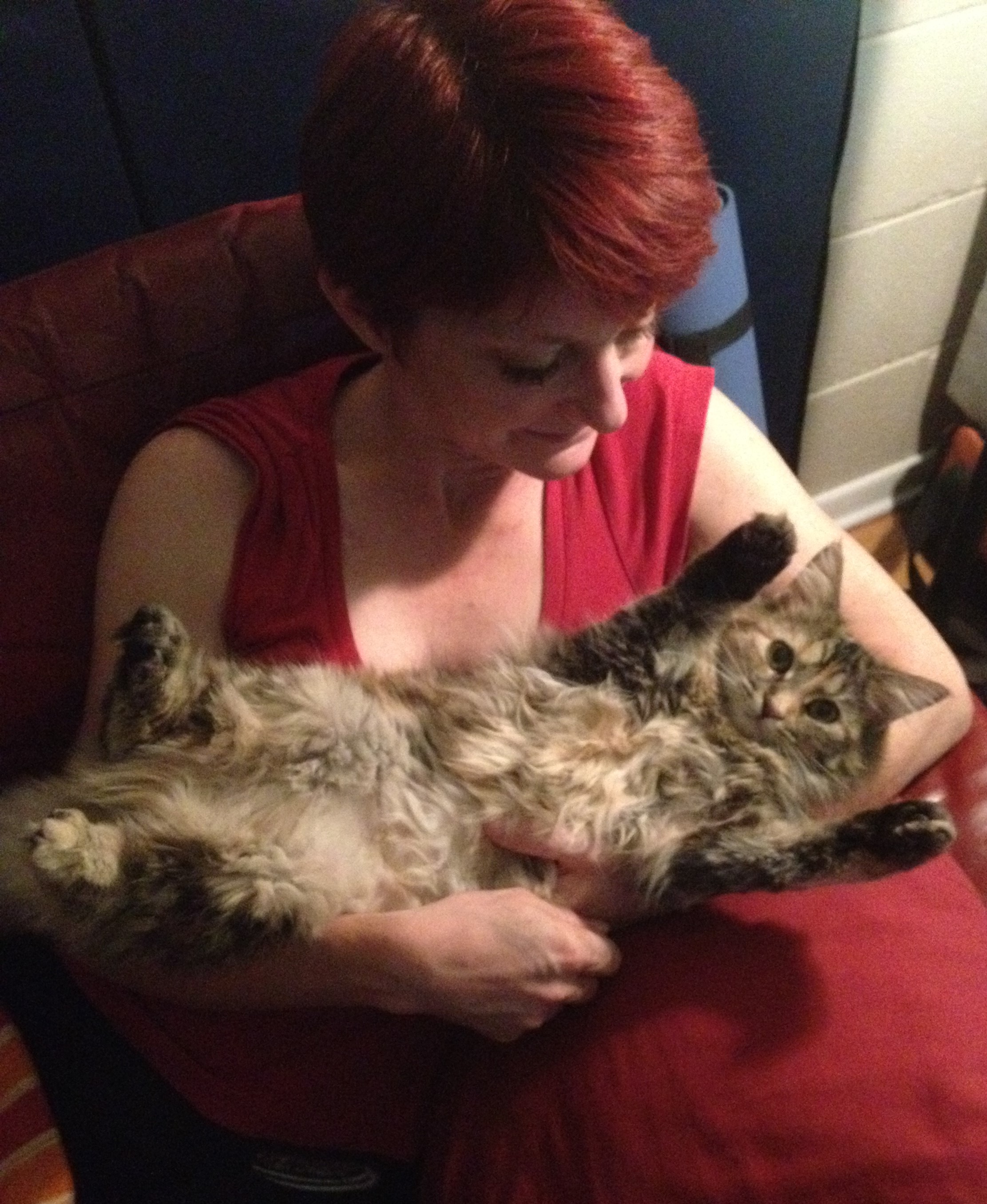 Established in 2014, Kitty Clips is a feline exclusive in home (house-call), mobile grooming service.  House-call grooming saves your cat the stress of time in a carrier, a car ride, and the sounds and smells of a grooming salon. (It is also convenient and time saving for our human clients.)
And we go a step further.
We ask that your kitty be  supported in the grooming process by having someone the cat knows and trusts present while we groom. Everyday, we witness what a difference this makes for the cats that we work with.
Kitty Clips offers exceptional, gentle, and reliable house-call grooming services to felines and their humans in Calgary, Okotoks, Chestermere, Cochrane, and Airdrie, Alberta, Canada.
Kitty Clips is registered with the City of Calgary, insured and bonded.
Lorna Curran is Kitty Clip's groomer. Lorna began grooming with her family's show dogs. She has since become a professional Certified Feline Master Groomer through the National Cat Groomers Institute and is Pet First Aid Certified.
Lorna also holds 2 Bachelor of Arts Degrees with Honours in Communication and Linguisitcs. She has lived in Japan, Turkey, and South Africa, where she always made friends with neighbourhood animals and worked and lived with vulnerable populations.
Gratitude
We are passionate about our love for cats and the grooming services we provide. We do not take for granted the trust you place in us to come into your home and work with your pet. Every day we travel to meet beautiful cats and their loving humans, and we are able contribute in our own small way to the health and comfort of cats and to their household's happiness. For this, we are extremely grateful.